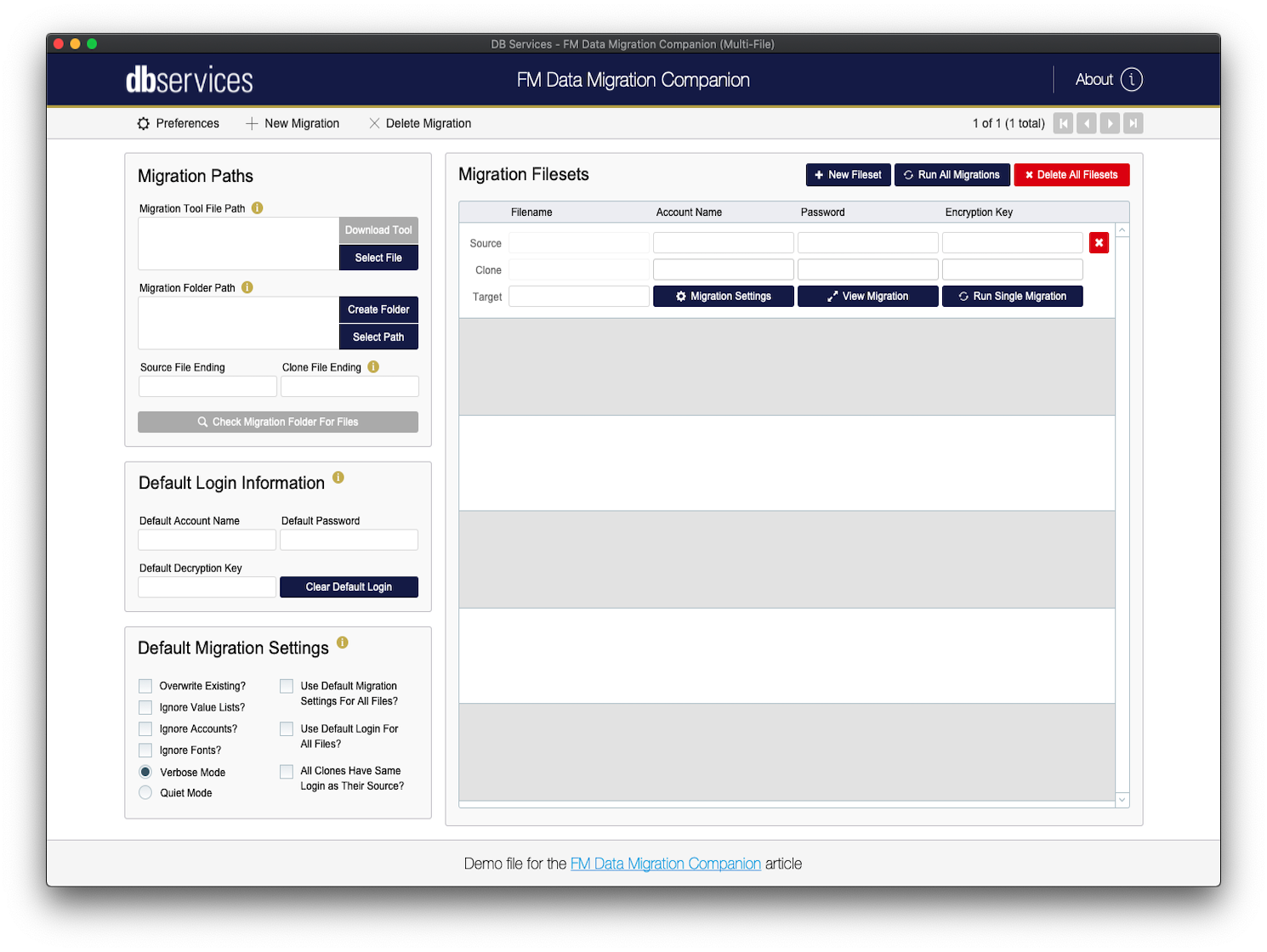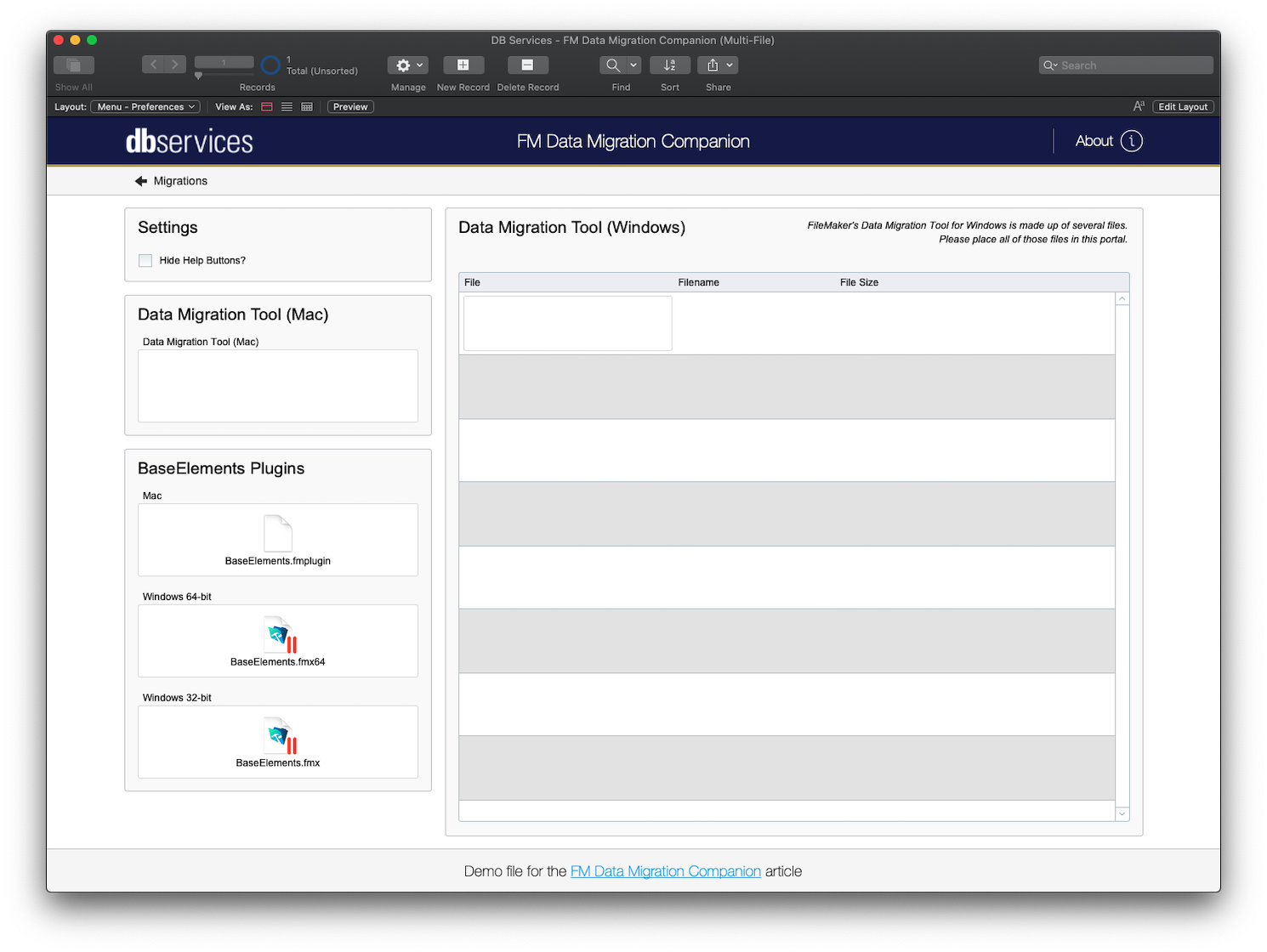 This Companion creates data migration commands for files
The FM Data Migration Companion is a FileMaker file that creates migration CLI commands for files.
Instead of spending hours building custom migration scripts, the FileMaker Data Migration Tool allows you to simply write a command that automatically transfers data from one file to another. To make the process even more efficient, we built the FM Data Migration Companion, a FileMaker file that automatically creates the data migration CLI commands for you for both single-file and multi-file FileMaker applications.