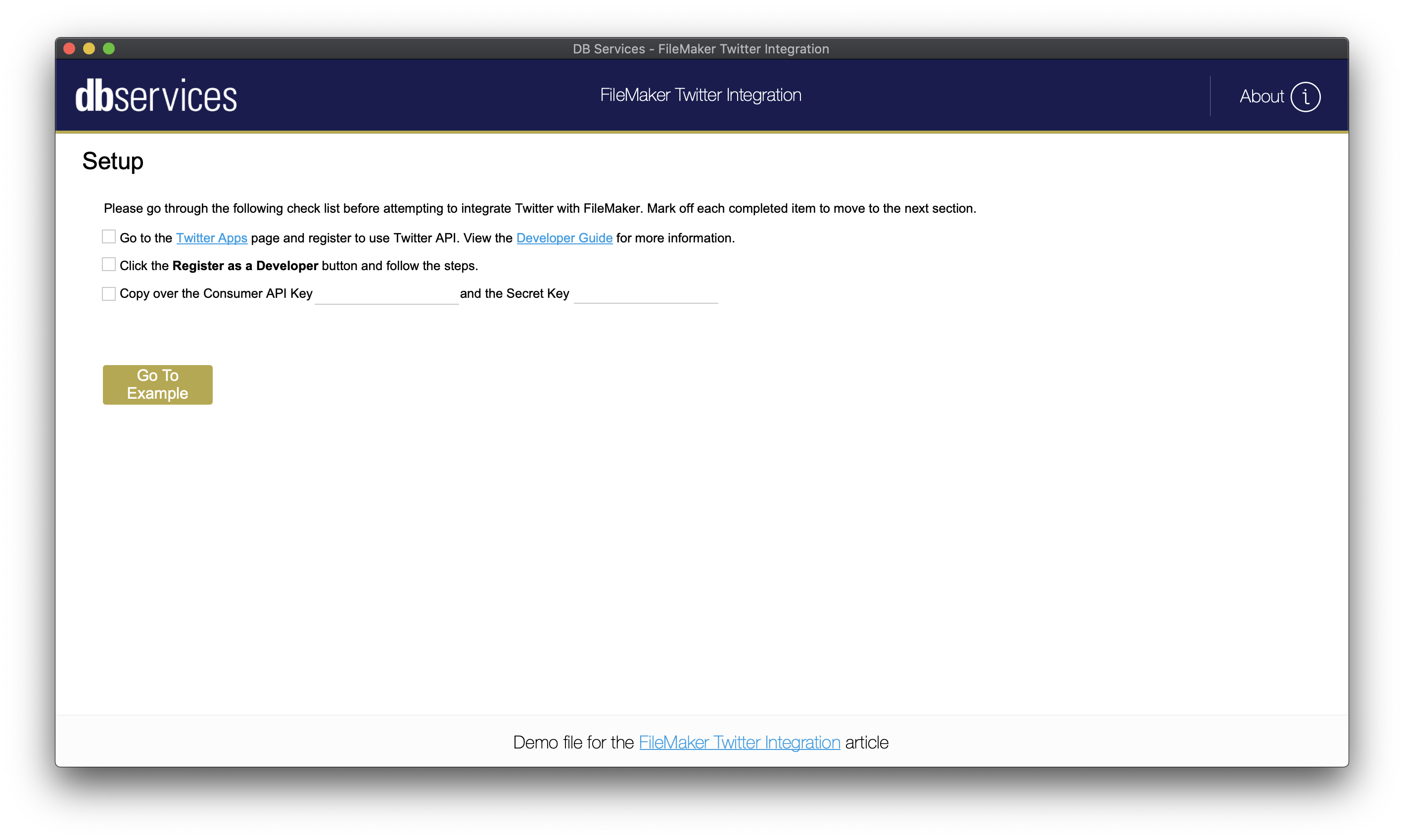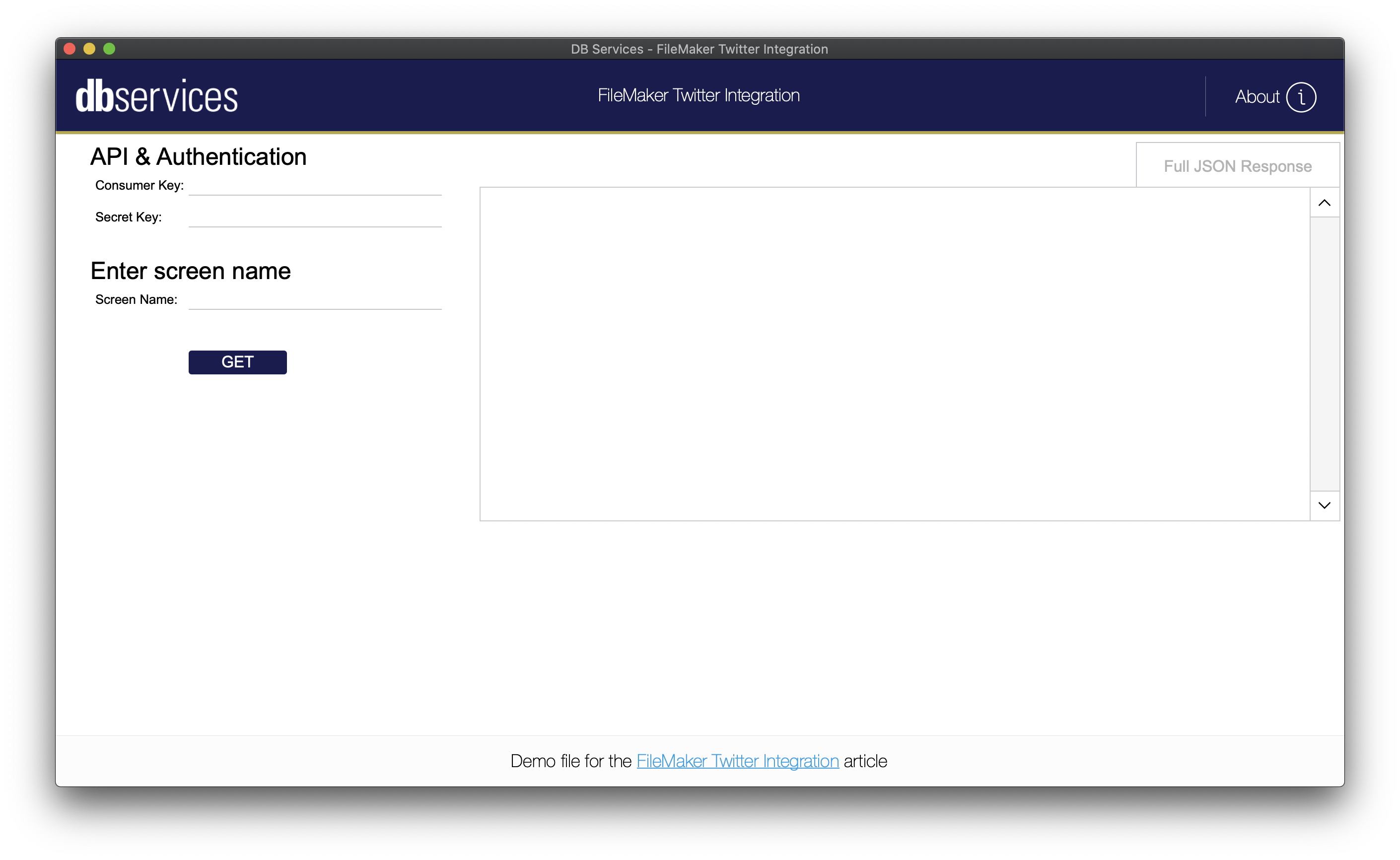 Learn to integrate FileMaker and Twitter.
This will guide you through integrating FileMaker and Twitter.
As one of the top social media platforms, Twitter has over 300 million active users worldwide. Leveraging FileMaker technology, developers can build custom apps which interact directly with Twitter. Let's walk through how to get your app connected to Twitter.